Home
All the measures will be taken to ensure the health safety of the participants: Hydro-alcoholic gels will be available at the entrance of each the meeting rooms and protective masks will be used during the meeting.
Oral abstract notification will begin in April.
Poster submission is still open.
The international Sol-Gel Conference SOLGEL 2022 will be held in Lyon, a 2000 years old Unesco world heritage city.

The conference will bring together the best experts in the fields of materials / nanomaterials, inorganics, hybrids and polymers prepared by the soft chemistry routes. It will be the place to cross the frontiers between academy and industry, and cover all aspects of materials and nanomaterials design from fundamentals to applications, in the heart on the French Chemistry Valley.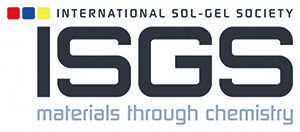 The conference is organized in partnership with the International Sol-Gel Society (ISGS)