SOL-GEL 2022
Du 24/07/2022 au 29/07/2022
Centre de Congrès - Cité Internationale Lyon - 50, quai Charles de Gaulle 69463 Lyon
---
Accueil
Toutes les mesures seront prises pour assurer la sécurité sanitaire des participants : Des gels hydro-alcooliques seront disponibles à l'entrée de chacune des salles de réunion et des masques de protection seront utilisés lors des conférences.

Online registration are closed

Final program is available here
The conference will bring together the best experts in the fields of materials / nanomaterials, inorganics, hybrids and polymers prepared by the soft chemistry routes. It will be the place to cross the frontiers between academy and industry, and cover all aspects of materials and nanomaterials design from fundamentals to applications, in the heart on the French Chemistry Valley.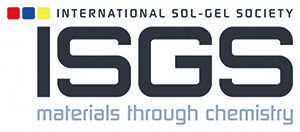 The conference is organized in partnership with the International Sol-Gel Society (ISGS)